Karen J. Kaseno
CPA /ABV, CVA, CFE, MAFF
Karen Kaseno graduated from California State University at Los Angeles in 1985 with a Bachelor of Science, Bachelor of Arts Degree in Accounting. She is the founding partner of the firm and has been practicing in the area of litigation services since 1989. Ms. Kaseno specializes in family law and fraud investigations. She has been appointed by the family law court as an Evidence Code §730 Special Master on numerous occasions. Ms. Kaseno has also conducted several forensic investigations on fraud-related matters for both criminal and civil matters. She has been named as an expert witness on dozens of commercial litigation matters involving loss of earnings on a variety legal matters.
Over the past decade, Ms. Kaseno has been extremely active in developing and teaching within the accounting and legal professions. Ms. Kaseno has developed and taught over a half dozen courses covering many aspects of forensic accounting including the Fraudsafe™ Fraud Prevention and Investigation Five Day Training Program for CPAs. Ms. Kaseno is a founding member and instructor in NACVA's National Matrimonial Litigation Workshop. Ms. Kaseno has been a presenter at conferences and continuing education programs throughout the United States for both CPAs and attorneys covering topics including numerous issues in family law litigation, business valuation, fraud investigations, and providing expert witness testimony. Her presentations have also been made directly to judges. In addition, Ms. Kaseno has been an adjunct professor at the University of California, San Diego, Extension.
Ms. Kaseno has been a member in good standing of the California Society of Certified Public Accountants litigation services steering committee for over ten years. She is also the former Chair of the Fraud Section of the litigation services committee. Ms. Kaseno has chaired and been on the planning committees for numerous conferences for the California Society of Certified Public Accountants Education Foundation, American Institute of Certified Public Accountants, and the National Association of Certified Valuation Analysts. Ms. Kaseno has also served as a Board Member for the California State Board of Accountancy, Rule 69 Committee and Qualifications Committee.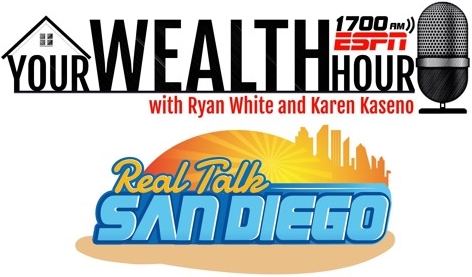 You can hear Ms. Kaseno on "Your Wealth Hour," a weekly podcast she co-hosts for Real Talk San Diego with real estate expert Ryan White. Together they discuss important financial matters to help listeners accumulate and protect their wealth. To learn more, visit Real Talk San Diego's website.
Ms. Kaseno's full resume is available upon request.